Toxicology Section
Toxicology Section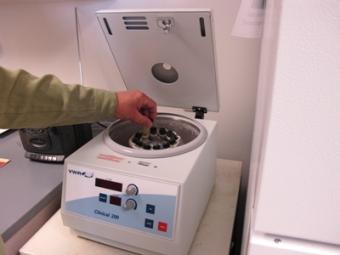 The Toxicology Section of the Crime Laboratory consists of two Forensic Scientists who are responsible for examining the following types of evidence:
Drug and drug metabolite testing of urine samples utilizing Competitive Binding/Fluorescence Polarization Immunoassays (Abbot AxSYM), thin layer chromatography, and GC/MS.
No alcohol testing is provided by the Crime Lab. Blood alcohol content determination for moving violations is performed by the Health and Human Services Lab.
The following instrumentation may be used to perform the above examinations:
Abbott Architect c4000
Gas Chromatography/Mass Spectrometer (GC/MS)