Drug Chemistry Section
Drug Chemistry Section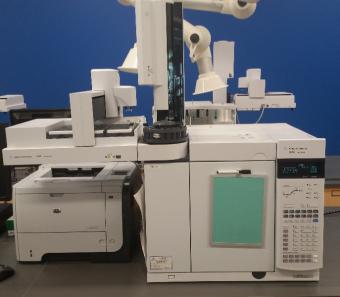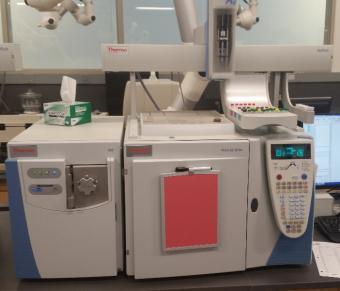 The Drug Chemistry Section of the Crime Laboratory consists of two Section Supervisors and six Forensic Scientists who are responsible for examining the following types of evidence for the identification of controlled substances:
Powders/solids

Scheduled tablets/capsules (do not submit if markings indicate over-the-counter medications) and tablets/capsules with no markings

Liquids (syringe rinses, tampered drinks, and liquid pharmaceuticals)

Plant material suspected to be marijuana and charged as a misdemeanor or above (no infraction-level suspected marijuana will be tested). This analysis is performed using a decision limit testing method of 1% delta 9- tetrahydrocannabinol.

Plant material suspected to be psilocybin mushrooms, khat, or kratom

Edible substances suspected to contain psilocybin (NOT THC)
Additional Capabilities:
Quantitative (purity) analysis of methamphetamine for federal prosecution
The laboratory does NOT perform testing of suspected THC extracts (dabs, vapes, etc.) or THC edible products.
The following instrumentation may be used to perform the above examinations:
Gas Chromatograph (GC)
Gas Chromatograph/Mass Spectrometer (GC/MS)
Light Microscope
Fourier Transform Infrared Spectrophotometer (FTIR)
Crime Laboratory Syringe Submission/Testing Guidelines
Submission guidelines:
It is not acceptable to submit ANY hypodermic syringes to the NSP Crime Laboratory, with the exception of the screw off needle type with the needle entirely removed by unscrewing it from the syringe. It is NOT acceptable to "clip" off a needle.
Any syringe received in the laboratory which is not of the screw off needle type will be returned to the submitting agency along with any evidence packaged with it.
Although NOT recommended due to the extreme health risk involved (make sure to consult the testing guidelines prior to doing this):

If a syringe has liquid in it, the liquid may be placed in a clean vial (red topped vacutainer tubes from a phlebotomy lab are recommended). The vial should be sealed and labeled as a biohazard.
If the syringe contains no liquid, it is acceptable to rinse through it with as SMALL amount rubbing alcohol (water if alcohol is not available). Using large volumes of liquid dilutes the sample and makes analysis difficult. Place this liquid rinse in a vial as described above and submit it to the laboratory.
Testing guidelines:
Correctly submitted syringe liquids will ONLY be tested if:

They are the only evidence in the case.
The syringe was the probable cause for the search and this is CLEARLY INDICATED on the submittal form.
Prosecution provides other acceptable justification directly to the laboratory.