Troop B - Norfolk
Troop B - Norfolk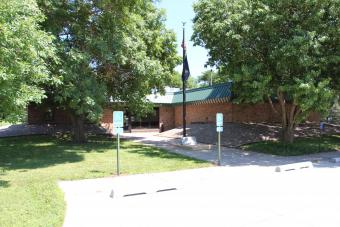 Troop B Headquarters in Norfolk, Nebraska is the Nebraska State Patrol's largest Troop Area comprising 23 counties and nearly 33,000 square miles. Troop B borders South Dakota to the north and Iowa to the east. It spans as far west as Cherry County and south to Nance County. The area like the population is very diverse, from the rural sand hills to the rolling hills by the Missouri River.
1401 W. Eisenhower Ave
Norfolk, NE 68701
(402) 370-3456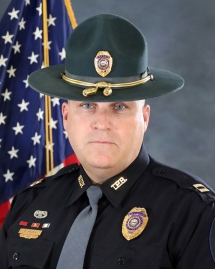 The Command staff of Troop B has a combined total of nearly 85-years of service. 45 sworn troopers assigned to the Field Services Division are stationed in 10 communities across the troop area. There are seven Sergeants' area offices to oversee uniformed operations within the troop area. In addition, four additional full time civilian staff are responsible for administrative and evidence duties.
Troop B personnel are focused on the reduction of traffic crashes and fatalities through the utilization of safety and educational initiatives. Troopers study data to determine areas of concern and traffic trends. They then utilize the data to formulate safety initiatives and special enforcement efforts. With more than 233,000 Nebraskans living within the Troop B boundaries, troopers respond to a variety of calls for service and provide assistance to local law enforcement agencies. By maintaining positive relationships with their safety partners, Troop B Troopers work hard to keep the road a safe place to travel and Nebraska a safe place to live.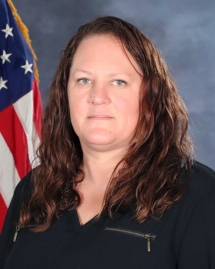 Troop B Investigative Services is commanded by Lt. Gena Jones
The Investigative Services Division of the Nebraska State Patrol includes three areas of concentration, drug investigation, criminal investigation and liquor enforcement The Investigative Services Division in Troop B- Norfolk has one Lieutenant, three Sergeants and 11 Investigators. ISO personnel are stationed in Norfolk, Columbus, Albion, Plainview and South Sioux City. Civilian employees are also a critical component of the Investigative Services Division helping with intelligence gathering, evidence and report processing.
Criminal Investigators in Troop B work cases ranging from theft to homicides. Troop B Investigators are actively involved in investigative crimes involving assault, child abuse and Internet Crimes Against Children (ICAC).
The Troop B Drug Division is an integral component of the S.N.A.R.E. Drug Task Force comprised of city, county and federal investigators, analysts and prosecutors as well as the Sioux City DEA Task Force based in Sioux City, Iowa. Premise inspections and compliance checks are also conducted on liquor license holders within the Troop B area of coverage.
Troop B investigators also monitor licensed liquor establishments to verify that they are in compliance with the State's Liquor laws. Enforcement of the laws pertaining to gaming, tobacco and underage drinking are also a part of this division's duties.