Evidence Section
Evidence Section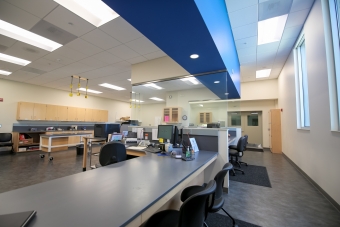 The Evidence Section of the Crime Laboratory consists of a Section Supervisor and two Evidence Technicians. They are most often the people that you will first encounter when coming to the Crime Laboratory. When you call the Crime Laboratory, they will be the people answering the phones. They will answer your questions or get you the information you need. The Evidence Section is also responsible for:
Accepting and releasing evidence items.
Ensuring proper packaging and storage of evidence items.
Conducts regular inventories of evidence items.
Completes the Databank accessioning process.