Troop A - Omaha
Troop A - Omaha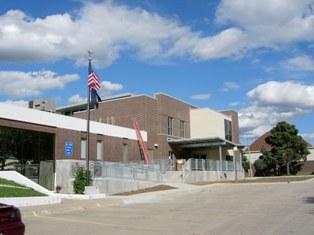 Troop A consists of five counties, Dodge, Douglas, Cass, Sarpy and Washington. Of the six Nebraska State Patrol (NSP) Troop Areas, Troop A is geographically the smallest Troop Area but has the largest population of licensed drivers in the state.

Troop A Headquartered in Omaha, is located in the Traffic Management Center, staffed by both NSP and Nebraska Department of Roads (NDOR) personnel.
Troop A faces many of the same types of traffic and investigative duties as an urban police department. Traffic congestion, population density and many different law enforcement entities and political concerns combined to make policing in the Omaha metro a complex situation. At the same time, Troop A troopers must also work within the small and medium sized communities that dot the rural landscape.
4411 S 108th St
Omaha, NE 68137
(402) 331-3333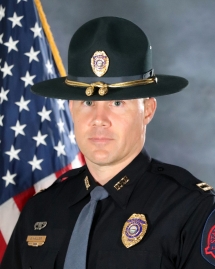 The core values of the Troop A leadership team are Courage, Integrity, and Character. In keeping with the stated core values of the troopers of Troop A are committed to providing quality service to the public and our public safety partners.
In an effort to reduce crime and motor vehicle crashes Troop A has adopted the Data Driven Approaches to Crime and Traffic Safety (DDACTS) operational model of enforcement. DDACTS is a proven operational model that reduces crime and crashes through the use of data to develop more efficient and effective enforcement strategies. The goal of troopers in Troop A-Omaha, is that through their efforts, safe and comfortable communities exist to allow the public to live "The Good Life" of Nebraska.
Special events in Troop A-Omaha include the annual College World Series, and the Defenders of Freedom Air Show at Offutt Air Force Base. The Omaha metro area is also host to many of Nebraska's State High School activities and is the home of some of the state's most visited attractions.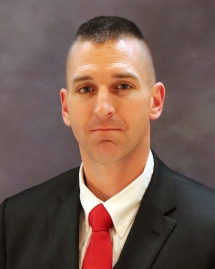 Troop A Investigative Services is commanded by Lt. Eric Kauffman
The Investigative Services Division of the Nebraska State Patrol includes three areas of concentration, drug investigation, criminal investigation and liquor enforcement.

Criminal investigators in Troop A provide a variety of services to the citizens in the Omaha metro area. With such a large and diverse community they are called upon to investigate thefts, computer crimes, pharmaceutical diversion and death investigations. Investigators participate in both the Sarpy and Washington County law enforcement intelligence sharing working groups. In addition they support the Internet Crimes Against Children (ICAC) task force, Guns, Gangs and Drugs task force, Cyber Crimes task force, Project Safe Childhoods task force and the State and Federal Environmental task force.
The Criminal Interdiction Unit (CIU) of Troop A is a unique group of investigators who work with federal authorities to interdict large shipments of controlled substances passing through Omaha or destined for locations throughout the state of Nebraska. In addition to those duties, they participate in the Metro Drug and Safe Streets task forces. Troop A Investigative Services is committed to working with the III Corp Drug task force, an alliance of law enforcement agencies in Dodge, Cuming and Washington Counties. III Corp aggressively targets street level dealer's intent on providing methamphetamine and other controlled substances to persons living in those three eastern Nebraska counties.
Troop A investigators also monitor licensed liquor establishment to verify that they are in compliance with the state's liquor laws. Enforcement of the laws pertaining to gaming, tobacco and underage drinking are also a part of their duties.