Troop C - Grand Island
Troop C - Grand Island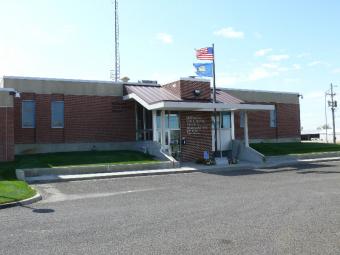 Troop C Headquarters in Grand Island, Nebraska is comprised of 16 central Nebraska Counties bordering Kansas on the south and spanning as far north as Valley and Greeley Counties. Troop C has Interstate 80 responsibilities covering more than 105 miles from its western border on the Dawson/Buffalo County line to the eastern border on the York/Seward County line.

3431 West Old Potash Hwy
Grand Island, NE 68803
(308) 385-6000
The Troop C Headquarters is located in Grand Island near the intersection of Hwy 281 and Old Potash Highway. Business hours are between the hours of 8 AM and 5 PM Monday through Friday.
Personnel assigned to Troop C are tasked with many public safety related responsibilities with particular emphasis on traffic crash reduction efforts utilizing both enforcement and education. Personnel in the five sergeant areas that make up Troop C monitor crash related data for trends and geographic similarities as a means of positively influencing crash statistics. These attempts to reduce the overall number of crashes may come in the form of high visibility patrols, DUI checkpoints or safety related public demonstrations utilizing rollover simulators, seat belt convincers or seat belt survivor crash trailer displays.
The men and women assigned to Troop C work closely with their counterparts in the various allied law enforcement agencies and state agencies including the Nebraska Department of Transportation (NDOT). By maintaining positive working relationships and providing assistance to other agencies when needed, citizens of Nebraska are assured of receiving the best quality law enforcement services available.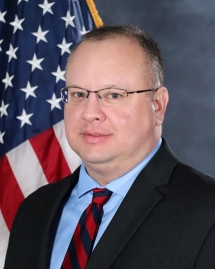 Troop C Investigative Services is Commanded by Lt. Brent Bockstadter
The Investigative Services Division of the Nebraska State Patrol includes three areas of concentration, drug investigation, criminal investigation and liquor enforcement. The Investigative Services Division in Troop C-Grand Island has one Lieutenant, two Sergeants and 11 Investigators. Civilian employees are also a critical component of the Investigative Services Division helping with Intelligence gathering, evidence and report processing.
Criminal investigators with Troop C work cases ranging from theft to homicides. Investigators participate in an advisory role with the South Central Area Law Enforcement Services (SCALES), an alliance of 10 central Nebraska law enforcement agencies that share investigative resources.
The Troop C Drug Division is an integral component of the Tri-City Drug Task Forces which is also comprised of city, county, and federal investigators, analysts and prosecutors.
We at the Nebraska State Patrol believe it is essential to listen to the ideas and concerns of the people we serve. We appreciate your input and encourage you to utilize one of the following methods, either phone, write, or click one of the links below to contact the Nebraska State Patrol with your comments, concerns, questions, or complaints.