Troop E - Scottsbluff
Troop E - Scottsbluff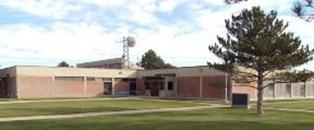 Troop E headquarters Scottsbluff, Nebraska, is comprised of 11 counties which make up the panhandle of western Nebraska. An area roughly 14,000 square miles, bordered by the states of Colorado, South Dakota and Wyoming. Home to a National Monument and numerous historical landmarks tourist traffic crosses Troop E in all directions. Interstate 80 covers over 100 miles of mostly rural landscape within the Troop area creating a unique response when compared with more urban stretches of roadway.
4500 Avenue I
Scottsbluff, NE 69363
(308) 632-1211
Personnel assigned to Troop E are divided into three sergeant areas, with offices located in Scottsbluff, Chadron, and Sidney. The 34 uniform troopers assigned to Troop E have the primary responsibility of highway safety. In addition, Troop E Headquarters staffs a communications center with six fulltime and two part time Communication Specialists. Two additional full time civilian staff are responsible for administrative and evidence duties.
Attaining the goal of reducing traffic fatalities encompasses both enforcement and education. The troop area utilizes statistical data obtained from several resources, including the public, to direct efforts in areas where traffic violations and crashes are occurring. Enforcement, education, engineering and emergency medical response are continually evaluated in order to best serve the citizens. Personnel in Troop E work closely with allied law enforcement agencies, coalition groups and other state agencies including the Nebraska Department of Roads (NDOR) to further traffic safety initiatives.
Since its establishment in 1937 the goal of the Nebraska State Patrol has been the safety of the motoring public and the reduction of fatality crashes through the cooperation and support of citizens. Troop E-Scottsbluff continues this goal today by applying the Agency motto "Pro Bono Publico" (for the good of the public) in our daily duties and commitment towards highway safety.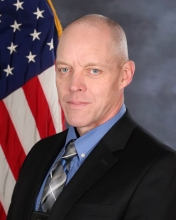 Troop E investigative services is commanded by Lt. Travis Wallace
The Investigative Services Division of the Nebraska State Patrol includes three areas of concentration: drug investigation, criminal investigation and liquor enforcement. The Investigative Services Division in Troop D-North Platte has one Lieutenant, two Sergeants, and eight Investigators. Civilian employees are also a critical component of the Investigative Services Division helping with intelligence gathering, evidence and report processing.
Criminal and Drug investigators with the Troop E work cases throughout the eleven counties of the Nebraska panhandle. NSP Troop E is also part of the WING (Western Nebraska Intelligence & Narcotics Group) Task Force, cooperating with numerous law enforcement agencies in the area.