Troop D - North Platte
Troop D - North Platte

Troop D, headquartered in North Platte, Nebraska, is comprised of 23 counties in west central and southwest Nebraska, and bordered by the states of Kansas and Colorado. Troop D encompasses a very rural area of Nebraska. The largest reservoir in Nebraska, Lake McConaughy, is located in western Troop D. The largest railroad classification yard in the world, Bailey Yards, owned and operated by the Union Pacific Railroad, is located in North Platte. Troop D is transected east and west by Interstate 80, with other Federal and State highways within the borders of Troop D.
300 West South River Road
North Platte, NE 69101
(308) 535-8047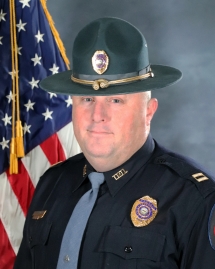 Sworn personnel in Troop D are assigned to Traffic Services, Carrier Enforcement, Investigative Services, Police Service Dogs, and Aviation Support. Satellite offices are located in McCook, Ogallala, Broken Bow, Lexington and Holdrege. Traffic Services primary responsibilities include motor vehicle traffic enforcement and motor vehicle crash investigation. Carrier Enforcement deals with commercial motor vehicles, while Investigative Services deals with criminal, drug, and alcohol investigations. Troopers also are assigned as canine handlers and as a pilot. In addition, Troop D Headquarters staffs a Communications Center with fulltime Communication Specialists. Five additional civilian staff are responsible for administrative and evidence duties.
Reducing traffic fatalities is a major goal of personnel assigned to Traffic Services and Carrier Enforcement. Efforts include both enforcement and education, as well as partnering with the Nebraska Department of Roads concerning road engineering and medical professionals who respond to incidents. Personnel utilize data in an effort to identify crash areas and an appropriate response in an effort to reduce crashes in those areas. Troop D personnel also partner with allied law enforcement agencies and the Nebraska Department of Roads in the furtherance of the Patrol's mission.
Troop D personnel remain aware of the Patrol's motto, "Pro bono Publico", which translates to "For the Good of the Public". Patrol Troopers work within core values, are role models within their communities, and are involved in community outreach efforts.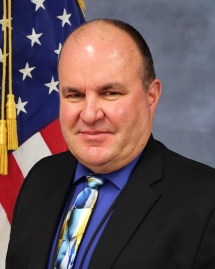 Troop D Investigative Services is commanded by Lt. Tim Arnold
The Investigative Services Division of the Nebraska State Patrol includes three areas of concentration: drug investigation, criminal investigation and liquor enforcement. The Investigative Services Division in Troop D-North Platte has one Lieutenant, two Sergeants, and eight Investigators. Civilian employees are also a critical component of the Investigative Services Division helping with intelligence gathering, evidence and report processing.
Criminal Investigators with Troop D work cases ranging from theft to homicides with emphasis placed on assisting local law enforcement agencies with major criminal investigations.
The Troop D Drug Division is an integral component of the Cooperative Operations for Drug Enforcement (CODE) Drug Task Force which is comprised of city, county and federal investigators, analysts and prosecutors. The task force operates in west central and southwestern Nebraska.