NSP Application Process
NSP Application Process
Applications to become a Nebraska State Trooper are Currently CLOSED!
Follow these five steps to get from application to hire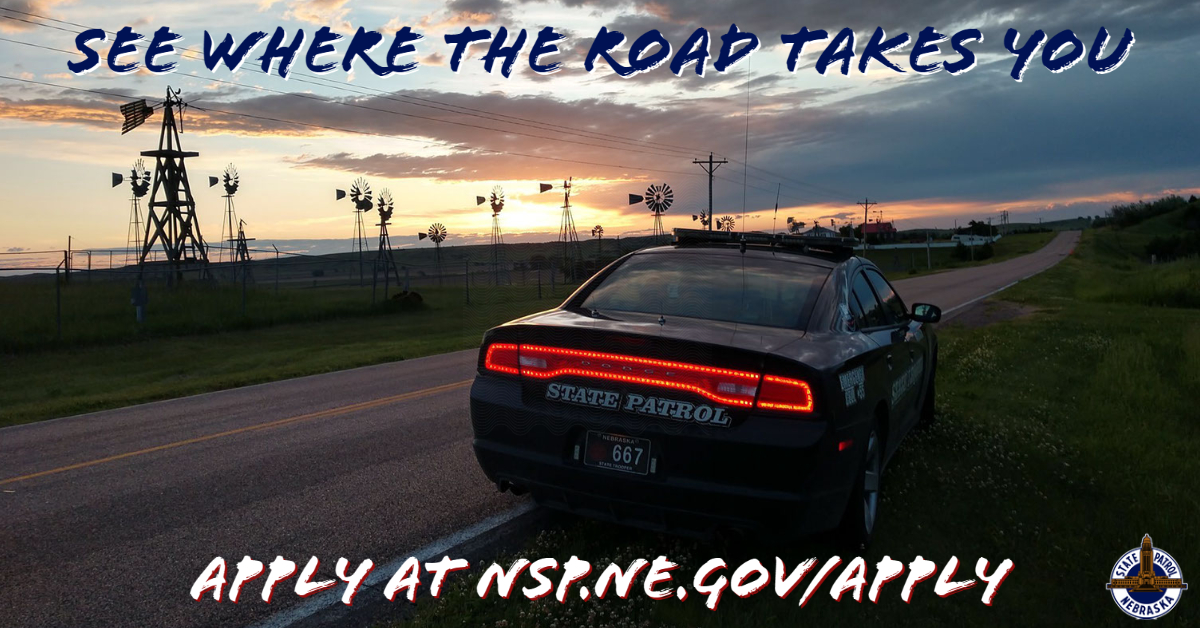 Law Enforcement Certification Standards

Admission requirements are set by statute and rule and regulation. Chapter 8 of Nebraska Crime Commission on Law Enforcement and Criminal Justice rules and regulations contains specific information. You may view these rules and regulations on the Nebraska Secretary of State's Web Site.
General Admission Requirements.
If you have questions or would like additional information about the Nebraska State Patrol Sworn Recruitment process please call us at JOIN NSP (866-564-6677) or email nsp.recruiter@nebraska.gov

The Nebraska State Patrol is an Equal Opportunity Employer dedicated to assuring equal employment opportunity to applicants and employees in all aspects of personnel administration without regard to political affiliation, race, color, national origin, sex, age, marital status, mental or physical disability, or religious creed.