Retiree Corner
Retiree Corner
Questions or email updates, please email NSP.Retire@nebraska.gov
Funeral notices
Retired Nebraska State Patrol Sergeant Ronald Lee Gusman #195, age 78, passed away on Friday, May 13, 2022, in Sidney, Nebraska. Sergeant Gusman attended the 16th Patrol Camp which began on September 15, 1967, and graduated on October 20, 1967. All 40 members of Camp 16 were then assigned on November 1, 1967. Sergeant Gusman was the longest serving member of this Patrol Camp when he retired on December 31, 2001, with over 34 years of service to the State of Nebraska.
Friends may stop at the Gehrig-Stitt Chapel on Thursday, May 19, 2022, from 1300-1800 to leave condolences for the family of Sergeant Gusman. This chapel is located at 1140 10th Avenue in Sidney. The Wake will be held at 1000 on Friday, May 20, 2022, and the Mass of Christian Burial will follow at 1030. Both services are taking place at St. Patrick's Catholic Church in Sidney. The church address is 1039 14th Avenue. Following the service, burial will take place at the Greenwood Cemetery in Sidney. Access to the cemetery can be found on Elm Street to the North or on Greenwood Road to the East. (Please note all times listed in this announcement are for Mountain Daylight Time.)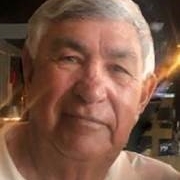 HR218 Notifications 3/29/2022
March 29, 2022
Dear Retired Sworn Member of the Nebraska State Patrol:
It is that time again to send a reminder for you to qualify, or re-qualify, to carry a concealed weapon by meeting the criteria outlined in House Resolution 218; the "Law Enforcement Officers Safety Act of 2004." As a reminder, HR218 is a discretionary program, and the Nebraska State Patrol requires that retirees adhere to the same policy that applies to current employees – Policy 01-06-01:
For those retirees within the state needing to re-qualify or renew this year, the retiree will respond to the Range Officer regarding the date that they will attend the range to qualify for HR218.
Prior to qualification, you will need to contact NSP to receive the two forms needed for out-of-state qualification.
An e-mail request can be sent to nsp.hr218@nebraska.gov, and the forms will be e-mailed back to you.
Once you have completed your range session, e-mail the completed forms back to the address above.
The 617R form with your HR218 will be signed off by NSP, and then sent electronically via e-mail to the retiree.
Retiree ID will need to be checked by the Range Officer for expiration.
*If your ID is expired contact Mary Jones with the NSP Training Academy either by phone at 308-218-6640 or by e-mail at Mary.Jones@nebraska.gov.*
BELOW IS THE SCHEDULE: