Retiree Corner
Retiree Corner

If you have questions or email updates, please email: NSP.Retire@nebraska.gov.
Funeral notices: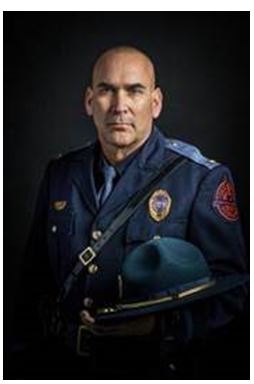 Nebraska State Patrol Lieutenant Craig Loveless #172, age 54, died after a long battle with cancer on Friday, March 27, 2020, in Lincoln, Nebraska. Lieutenant Loveless was a member of Nebraska State Patrol Camp 33 which began on September 14, 1987, and graduated on December 11, 1987. Of the 26 graduating troopers in this camp, Lieutenant Loveless was the only one to still be employed by the State Patrol. The entirety of Craig's 32 ½ years was either spent in Omaha assigned to Troop A or at the Training Academy in Grand Island.
The funeral for Lieutenant Loveless has been scheduled for 1300 on Wednesday, May 13, 2020, at Lifegate Church West Dodge Campus, in Omaha, Nebraska. The church is located at 15555 West Dodge Road. Burial will take place immediately following the service at Westlawn-Hillcrest Cemetery in Omaha. The cemetery is located at 5701 Center Street.
As May 13 draws nearer, all employees will be receiving additional information and detail about the service and procession. If the current limitations for gatherings are still in place, then Lifegate possesses the ability to livestream the funeral. Please watch for further guidance in this matter as it relates to the items previously mentioned as well as instructions for the uniform of the day.
___________________________________________________________________________________________
Retired Nebraska State Patrol Investigator Stewart E. Halpin #97, age 94, passed away on Sunday, March 29, 2020. Investigator Halpin was a member of the 5th Patrol Camp which began on September 1, 1947, and graduated on October 4, 1947. Investigator Halpin was then assigned on October 15, 1947, and served the State of Nebraska until his retirement on December 31, 1979. Due to the current limitations on attendance numbers, a Private Mass of Christian Burial will take place at 1000 on Wednesday, April 1, 2020, at St. Mary's Catholic Church in Bellevue, Nebraska. The church is located at 2302 Crawford Street. Interment will take place at Calvary Cemetery which is located at 7710 West Center Road in Omaha, Nebraska. For those interested, there will be a livestream of the service on Facebook.


HR218 RANGE UPDATE:

UPDATE:
We are closely monitoring the coronavirus (COVID-19) situation to stay current we have taken the recommend steps to ensure the health and safety of our employees and the public.
At this time range qualification for HR218 will be postponed until further notice. We will be sending out a new schedule once we have those new details. Thank you for your patience and stay safe.