Retiree Corner
Retiree Corner
If you have questions or email updates, please email: NSP.Retire@nebraska.gov.
FUNERAL NOTICE
Retired Nebraska State Patrol Lieutenant Clarence Leland Zurcher #253, age 86, passed away on Monday, January 20, 2020, in Rapid City, South Dakota. Lieutenant Zurcher was a member of the 13th Patrol Camp which ran from August 20, 1963, through September 20, 1963. Lieutenant Zurcher was assigned on October 1, 1963, and retired on May 31, 1991, after serving over 27 years to the State of Nebraska.
A visitation will take place on Thursday, January 23, 2020, from 1800-2000, at the Behrens-Wilson Funeral Home in Rapid City. The funeral home is located at 632 Saint Francis Street. The funeral service for Lieutenant Zurcher has been scheduled for 1400 on Friday, January 24, 2020, at the Bethlehem Lutheran Church in Rapid City. The address for the church is 1630 Rushmore Street.

Choice of Uniform
---
RETIREMENT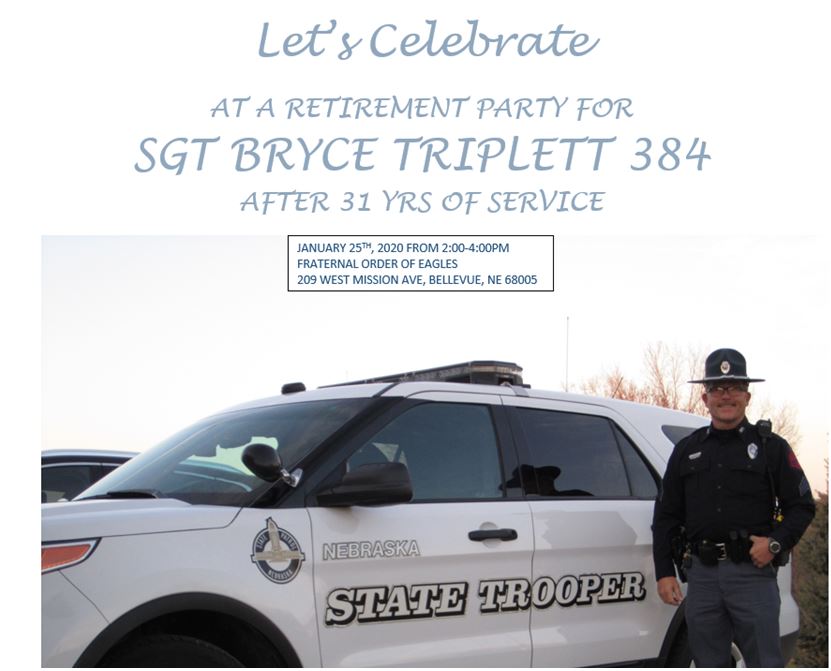 ___________________________________________________________________________________________________________________________________________________________________________