Boys State Basketball Tournament Traffic Enforcement Stats
Boys State Basketball Tournament Traffic Enforcement Stats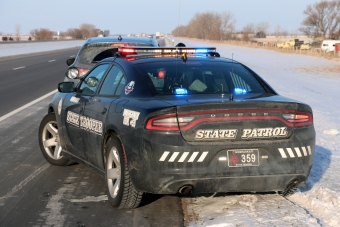 As champions were crowned, troopers were working hard to keep Nebraska roads safe during the NSAA Boys State Basketball Tournament last week.
Troopers removed 16 impaired drivers from the road during the enforcement campaign, which ran from March 6 through March 9 and included troopers throughout the state.
"It's great to see folks from across Nebraska make their way to Lincoln for the state tournaments each year," said Colonel John Bolduc, Superintendent of the Nebraska State Patrol. "Our troopers across Nebraska worked hard to make sure their hometown teams made the trip to and from Lincoln safely."
During the enforcement effort, troopers issued citations for speeding (189), driving under suspension (21), open container (3), minor in possession (9), no proof of insurance (14), no seat belt (12), and improper child restraint (2).
Troopers across Nebraska also performed 307 motorist assists from Wednesday through Saturday of last week. The special enforcement was made possible thanks in part to a grant for $10,380 from the Nebraska Department of Transportation – Highway Safety Office.
###