Alcohol Inspections Held in Clay, Nuckolls Counties
Alcohol Inspections Held in Clay, Nuckolls Counties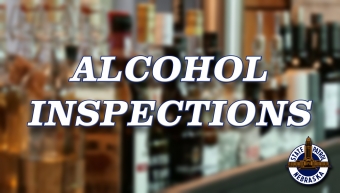 During the evening hours of Friday, January 4, Investigators with the Nebraska State Patrol (NSP) conducted alcohol inspections in Clay and Nuckolls Counties.
The operation was made possible thanks in part to a grant from Area Substance and Alcohol Abuse Prevention (ASAAP).
In total, 26 businesses were inspected. None of the businesses sold alcohol to a minor for a compliance rate of 100 percent.
NSP conducts these inspections in an effort to keep alcohol out of the hands of minors.
###